Jen S. Bacon, Ph.D. & Maggie J. Krall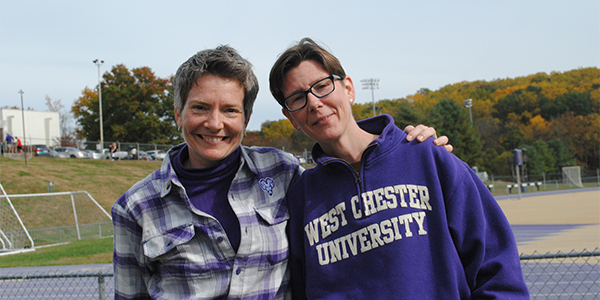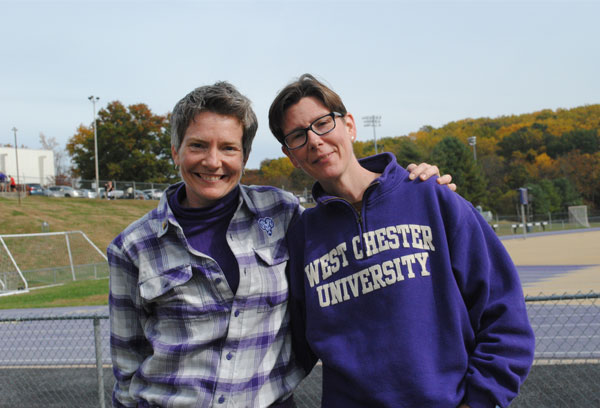 Jen and Maggie are longtime supporters of public education. Dr. Jen Bacon is the current dean of West Chester University's College of Arts and Humanities and her partner Maggie Krall is the director of administration at the University of Pennsylvania. To further their passion for helping students to achieve, they created a bequest that will support students with demonstrated financial need, and who show a strong commitment to reducing inequality for others through community service, activism, or writing.
"We reached a point in our lives where we started thinking about what we can leave behind," Jen says. To help bring the idea to life, Jen and Maggie connected with the WCU Foundation, which helped them solidify the goals for their fund, and plot a course towards building their legacy to provide support to students in the future. "If I'm richer at the end of my life because of the incredible education I've been able to receive and champion," Jen says, "then the least I can do is make sure those resources go toward assuring future students get opportunities as well."
Jen is a professor of English and former chair of WCU's Department of English. During her 17 years at WCU, Jen has served as Interim Associate Provost for Academic Affairs, Director of Women's and Gender Studies, Director of the university's writing center, and as a member of both local and state-wide APSCUF Executive Committees. She is a member of the LGBTQA Advocacy Committee, the Honor Code Committee, and the PASSHE Diversity Summit planning committee.
In addition to their membership in the George Morris Philips Society, Jen and Maggie are members of the President's Circle Heritage 1871 Society. The University is grateful for their philanthropic vision and commitment to student success.