Spencer M. Pyle '97 and George E. Lutz '84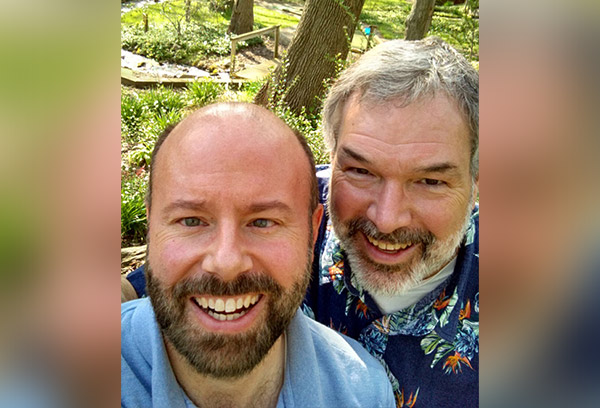 It is so important for students, faculty, staff, and alumni to feel a sense of belonging and inclusion at their institution of higher learning. This idea is the foundation of Spencer and George's motivation to give back to WCU.

Spencer's involvement in LGBTQA on campus as a student gave him the courage needed to learn that he had a greater purpose in this world. At WCU he was provided a safe space for expression and growth as an individual, and as a citizen. George became involved in the LGBTQA as an alumnus, volunteering to help the campus organization raise awareness and grow programs for students. Spencer and George feel so strongly about endowing the LGBTQA Administration Fund because to them their 22-year journey together began at West Chester University. Ensuring that the rich diversity of WCU continues long after their images fade from campus is of paramount importance; providing future generations with an equal or greater sense of inclusion and community like they enjoyed at WCU is their goal.

Spencer holds a B.F.A. in Studio Arts and graduated in 1997, while George earned a B.S. in Accounting in 1984. Both are employed at Bentley Systems, Incorporated in Exton, PA where Spencer is a manager in Operations Advancement specializing in data analysis and George is a billing analyst for the cloud services subscription program.

Thank you to Spencer and George for their personal commitment to the students at WCU.