L. Tom '98 and Jaime '03 Burnley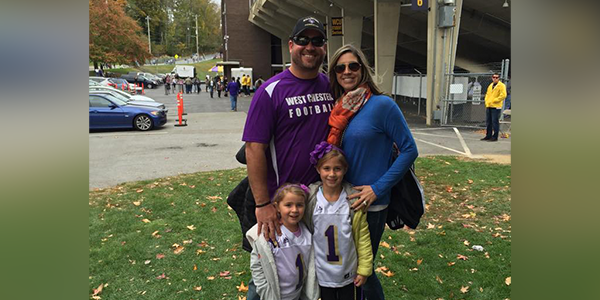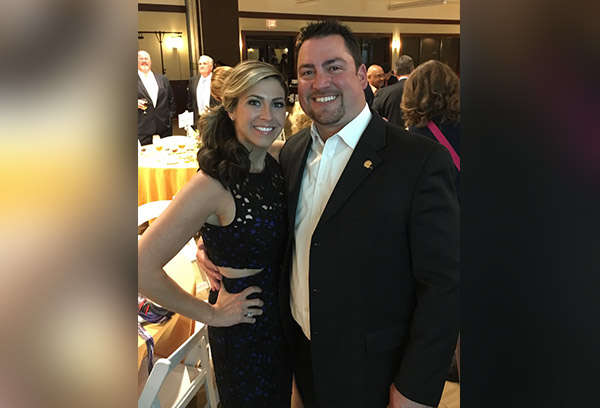 Proud WCU graduates Tom and Jaime Burnley are the epitome of what one wants in an alumni couple. In addition to giving their time to help with the W. Glenn Killinger Foundation that supports fundraising for the Golden Rams football program, Tom and Jaime have recognized the value of young alumni philanthropy and giving back to their alma mater. By the time they reached their early thirties, Tom and Jaime had already become consistent major contributors to WCU and then decided to make a legacy gift to the football program in their estate plan.

Tom is a financial advisor with Green Arrow Financial Advisors, An Ameriprise Private Wealth Advisory Practice. He is a Certified Financial Planner (CFP®), Chartered retirement Planning Counselor (CRPC®), Certified Fund Specialist (CFS®), and Certified Long term Care advisor (CLTC). Tom has been recognized as a Five Star Wealth Planner from 2011 through 2016. Jaime has planned a successful career in marketing and sales with balancing raising their two daughters, Peyton and Lexi.

Tom and Jaime let philanthropy lead in their lives, as they volunteer their time and talents to the PA Special Olympics, the Wounded Warrior Project, the Chester County Food Bank, Rock for Hockey and the Make a Wish Foundation.

Thank you Tom and Jaime for your legacy of contribution to your community and to West Chester University.